Key Information
The mLISD program is optional for all Secondary and Virtual Learning Academy students
Non-Refundable Security Deposit:

Payment window open 3/30/2023
High School Students: $60.00 per year
Middle School Students: $40.00 per year
Students who receive free & reduced meals: $0.00

Parents of Free and Reduced students can log in to EdPay using the links below to enroll. If the price does not show $0.00 please contact the campus counselor or send an email to [email protected]

Half-Year Non-Refundable Security Deposit:

Only available Dec. 1, 2023–March 31, 2024
High School Students $30.00
Middle School Students: $20.00
Students who receive free & reduced meals: $0.00

Check with campus counselors for hardship scholarship options
Acceptable Forms of Payment
Campus: Cash, Cashier's Check, or Money Order
Print out and complete the mLISD Student and Parent Acceptance Form
Bring the Acceptance form and cash directly to the campus.
If paying with cash, please bring exact change. Bookkeepers can't make change.

High School Students: $60.00 per year
Middle School Students: $40.00 per year
Students who receive free & reduced meals: $0.00

EdPay: Credit Cards, Free & Reduced Enrollment
Visa, Master Card, American Express, Discover
EdPay is also used for student transfers, summer school, after-school enrichment, ACT, parking permits, summer camps, etc.
Do you have an EdPay account set up?
This option is for those who have already paid the non-refundable security deposit but need to pay a fine. Click the login link in the top right corner of the page.
PLEASE NOTE: Fines are not automatically added to EdPay. If you'd like to pay by credit card, please make this request at your campus or email [email protected].
mLISD Donations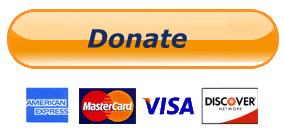 Many of our students need help paying the yearly non-refundable security deposit. Please consider donating to help other children participate in the mLISD program. Directions for donating to the mLISD program
Need Help?
Email [email protected] or contact EdPay.