Current Term
November 2020 – November 2024
Officer Position
Vice President
---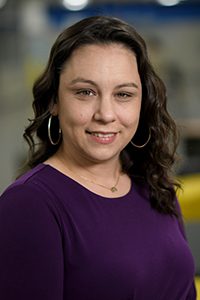 Bio
Anna Smith was elected to the Leander ISD Board of Trustees in November 2020. She previously served as Secretary of the Board. Smith's passion and commitment for every child to receive the best opportunity and education regardless of their circumstances or ability has driven her to implement various committees within the LISD community. In addition to her role as trustee, Smith serves as a Board of Directors for the Williamson County Children's Advocacy Center. Smith has served in various roles within the Parent Teacher Association (PTA) to collaborate with our parents, students, and teachers from LISD to come together to build a strong and transparent path of access to our special education system that benefits every child.
Smith attributes her inspiration to help foster a community where parents, staff, and school administrators can come together to build an equitable education for all students with disabilities.
Smith married her high school sweetheart, Colin. They're proud parents of four LISD students. She also has 2 beautiful German Shepherds. Aside from spending time taking care of her family, Smith enjoys volunteering within the Leander ISD Community.
Send email to Smith at [email protected].
To communicate with the entire board, email [email protected].