Leander ISD believes every child deserves safe passage from their home to school and back again. We encourage our community to be mindful of bus stop safety to help ensure all our students have safe travels to and from school.
Passing a stopped school bus is a Class A misdemeanor, punishable by a fine of up to $2,000. More importantly, passing a stopped school bus places children's lives in danger.
Two-Lane Road:
Vehicles traveling in both directions MUST stop
Multi-lane Road Paved Across:
Vehicles traveling in both directions MUST stop
Divided Highway (Unpaved space OR Barrier)
Vehicles behind the bus MUST stop. Vehicles traveling in the opposite direction can proceed with caution.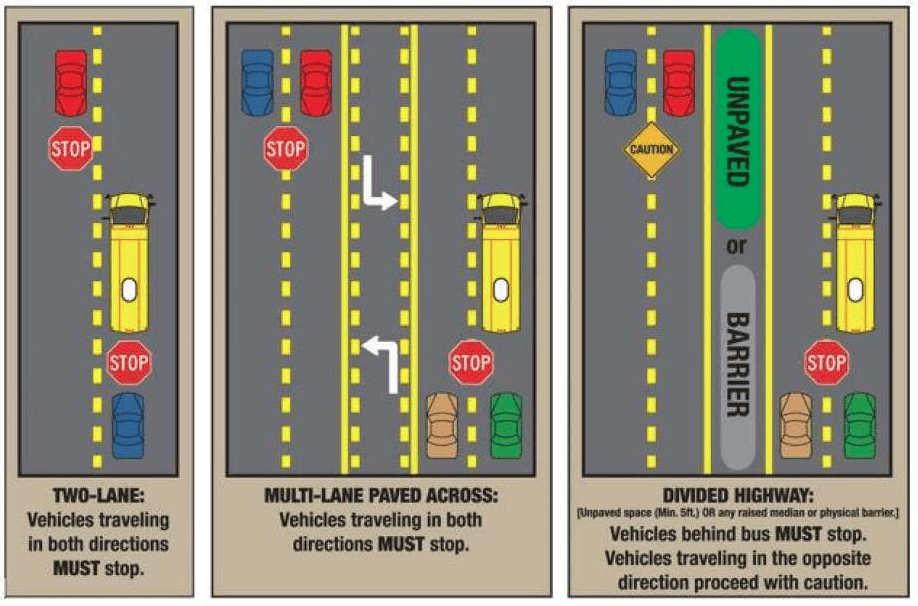 As part of LISD's commitment to our students' safety, the district gathers data regarding "hotspots" for this offense and asks law enforcement to be more present at bus stops in these areas. In some cases, DPS officers ride on certain buses and radio ahead to law enforcement in an effort to crack down on these offenders. Please don't be alarmed if you see a law enforcement officer on your student's bus.