The purpose of the Leander ISD volunteer program is to enrich the quality of education for the district's students by providing opportunities for parents and community members to become actively involved in Leander ISD schools.
Anyone NEW to Leander ISD wishing to volunteer must create a volunteer account and submit all required information to run a background check.
Steps to become an LISD Volunteer
Registration (New & Returning)
New to LISD – Create an account and register here

Returning Volunteer – Log In to your Account here
Volunteer accounts are active for an entire year (12 months) from the date of approval. A notification will be sent to the approved volunteer one month prior to expiration with instructions on how to renew or remove their volunteer account for the upcoming year.
Background Check
LISD will use the information in the volunteer application to run a national background check. This process usually takes 2-3 business days.
Approval Email
Once approved, an email will be sent to the volunteer containing their login credentials and account information. Email communications will be sent from the domain ezcommunicator.com – be sure to whitelist this domain so volunteer information will not be lost or sent to a spam folder.
A volunteer may also check their background status by logging into their volunteer account, enter the username and password created during registration. Select from the drop-down Volunteer > Background, and at the bottom of the screen, your status will be displayed.
Parent Information and Confidentiality
As an LISD volunteer, it is important to ensure that any parent and/or student information (including email addresses) you may be given access to, will be treated respectfully and confidentially. Therefore, please keep in mind that parent's personal email addresses may only be used to communicate on approved topics such as notification of classroom events, upcoming school functions, school volunteer opportunities, etc. Volunteers should not send unauthorized or non-school-related emails to parents' personal email addresses. This includes emails of a personal nature, emails that advertise or market non-school related items or activities, and emails discussing confidential information about another student, parent, or staff member.
Please note that LISD must comply with privacy laws by ensuring that all staff members and volunteers who have access to confidential information ONLY use that information as authorized. Unauthorized use of confidential information, including parents' personal email addresses, can result in removal from the volunteer program.
Volunteer Coordinators 2023 – 24 School Year
22 – 23 Campus Volunteer Coordinators
Volunteer accounts are active for an entire year (12 months) from the date of approval. A notification will be sent to the approved volunteer one month prior to expiration with instructions on renewing or removing their volunteer account for the upcoming year.
At any time after a volunteer creates an account, they can log in to their volunteer account by entering the username and password created during registration. Users can update their information (this will not initiate the renewal) or check the status of their background check at any time by selecting the hamburger drop-down, and select Volunteer > Background. The bottom of this screen will display the current volunteer status along with print functionality.
Opportunities
Booster Clubs & Fundraisers
LISD Booster Clubs enrich student involvement in extracurricular activities. Booster organizations must have district approval and operate under the LISD Booster Club Guidelines.
Booster Club Guidelines
Annual Booster Club Update Requirements
Booster Clubs are required to submit their updated contact information, End of Year Financials and a copy of their submitted IRS 990 form annually to remain in good standing with the District. A copy of the bylaws should also be submitted if the bylaws were updated in the past year.
The Booster Club Updates for 2023-24 are due by October 1, 2023, using the forms below. This
includes the Booster Club Officers for 2023-24, End-of-Year Financials for 2022-23, and a copy of your
submitted 990 to the IRS for that fiscal year. (The EOY Financials should include a balance sheet and an income
statement.)
Fundraisers
LISD appreciates the incredible support our students receive from our businesses and community. All fundraisers are approved centrally to help limit the number of fundraisers and ensure Leander ISD's name is not used by an unapproved business or group.
New Booster Club Information
Additional Resources
HEROES Mentorship Program
HEROES Mentors are caring adults who have a Heart for Encouraging, Respect, Optimism, Enthusiasm, and Self-confidence with our students while providing guidance and support to cultivate personal, social, and academic development. These everyday people — parents, community members, business professionals —are just like you!
Leadership LISD
This program offers a unique opportunity for community members, business partners and families to participate in an interactive, in-depth, nine-month learning experience. Participants will go "behind the scenes" of Leander ISD, meet the innovators of our programs, and leaders of services to see first-hand how the district creates a climate of success for our rapidly growing student population.
Applications for this program will open July 10 and close Aug.1
Leander ISD Educational Excellence Foundation (LEEF)
The Leander ISD Educational Excellence Foundation (LEEF) is a 501(c)(3) nonprofit dedicated to enriching the educational experience by providing opportunities, cultivating success, and building community within Leander ISD. We believe in a future where the needs of all LISD students and staff are met.
Literacy Partners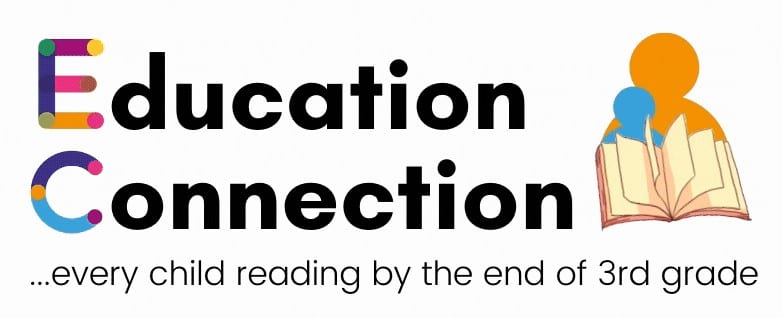 Literacy Partners is a partnership with our community, pairing students and volunteers to practice reading and to engage in conversations about the books being read. The goal is that every child is reading on grade level by third grade.
Interest Form| Reading Partners Video
Questions? Contact Education Connection
PTA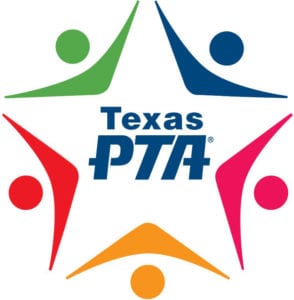 PTA is a grassroots organization made up of parents, teachers, and others with a special interest in supporting schools. By joining a PTA, a member automatically becomes part of the largest child-advocacy organization in the state — more than 630,000 strong across Texas.
LISD Council of PTAs
PTA and LISD District Guidelines
2023-24 PTA/PTO/PTSA Fundraiser Request Form (for use July 1, 2023 through June 30,2024)
Spanish Language Program
The elementary Spanish language program is to introduce students to another language during their early years of formal language acquisition. The vision is that elementary students will learn the rudiments of the Spanish language such as the alphabet, pronunciation and exception rules, and many vocabulary words relating to everyday life. For more information on this Volunteer Spanish program, click here.
Watch D.O.G.S.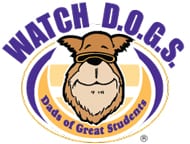 WATCH D.O.G.S. is a national innovative program focusing on the prevention of violence in our children's schools by using the positive influence of fathers and father figures for a two-fold purpose to provide an unobtrusive fathering presence in schools AND to be a positive and active role model for students at their school.
Frequently Asked Questions
If I am a current Leander ISD staff member, do I still need to register/update a volunteer profile to volunteer at a campus or district event?
Yes, current LISD staff members (including substitutes) planning to volunteer must create/update their volunteer profile each year. A background check will NOT be run as long as the "District Staff" box has been selected and verified. This profile will allow the volunteer to log hours, receive communications, and sign up for specific events.
I completed my application a few weeks ago, but have not received an email or heard anything, how do I know if I have been approved?
Make sure your junk/spam folder has been checked. The email will come from
*Leander ISD Central Office <[email protected]>
You can also log in to
EZVolunteer profile
with the username and password you created during registration: click the 3-bar drop-down menu in the top left and select Volunteer > Background. There will be a box at the bottom showing your Background Status.
For questions regarding volunteering in LISD, contact the district volunteer coordinator at [email protected].